A cup of coffee, a meal, and some friendly conversation can help form a bridge to helping others learn that they can overcome the barriers that hold them back from living a better life. A life off the streets. But someone has to take the first step and reach out, sometimes it's the person pouring the coffee.
Is a homeless bus ticket program the only way out? For some, it may be that first step into a better future. For others, it's just another stop, among many. Helping the homeless transition from living on the streets to actually holding down a job and gaining housing is tough. Tougher for those who are chronically homeless, versus those who can transition easier with the addition of low-income housing.
It takes time for the chronically homeless to learn to work. It takes time to learn to live in a shelter, especially if all you have known is a cardboard box. So many homeless have to transition into a shelter first, then to a small home, something they can call their own. It's a process.
What do you really know about the homeless? How did get there, but better yet – what is the best road out for them? The Road Home, a homeless shelter in Salt Lake City, Utah, put together the following video along with a number artists, to help others understand who the homeless are, and give some insight into the problems of homelessness.
There is a national coalition for homeless shelters across America called nationalhomeless.org . Homelessness affects every major city in the US, and smaller communities are not immune to this humanitarian need.
It's hard to imagine that one day life seems fine, and the next you're getting a pink slip. The step down is often a hard one. Not everyone will end up homeless, but some do. By no fault of their own, just circumstances surrounding them at the time. For others, a life filled with turmoil has caused them to feel unneeded and helpless, so they have failed to thrive in society, and shielded themselves by adapting to a negative lifestyle.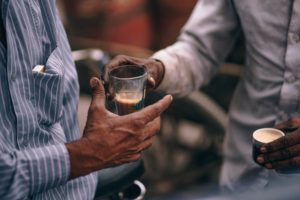 Some cities are flying the homeless to new locations. Other's like Seattle are offering bus tickets out. How successful these programs are, is to be determined.
I was always taught that for every dollar you commit to helping the needy – if they successfully turn their life around, that dollar becomes ten dollars. It becomes ten dollars as the once homeless learn to contribute back to society.
Most homeless kids are on the streets because they have been forced by circumstances that cause them to think that they are safer there than in any home they once knew.  ~Jewel
Ways to give: http://nationalhomeless.org/taking-action/. Or contact your local homeless shelter in your area.
_____________________________________________________________________
Learn more about Business Valuation Principles by Dale S Richards http://a.co/cVsYyNN https://successbiznow.com/books/business-valuation-principles-by-dale-richards/
ABOUT DALE S. RICHARDS:
Preview Dales presentations: Watch Dale In Action Dale S. Richards specializes in management, marketing, operation optimization & business valuation consulting and is a 25+ year turnaround expert. He has implemented success concepts into results in 150+ companies. Dale is a Certified Valuation Analyst (CVA) with NACVA, a Vistage International CEO-Board Chair in Utah and a World and Vistage International Speaker. Visit www.successbiznow.com to learn more about Dale and business valuation services.