Spread a little Christmas cheer around.  Keeping The Christmas Traditions Alive.
Each of us holds a different memory of what the spirit of Christmas means. The traditions we each hold are unique and as individual as the snowflakes that fall from the sky. Whether you say Merry Christmas, or Happy Christmas, as those in England once did, the feelings behind the sayings are one of joy, peace, and well-being.
Traditions
Sipping hot chocolate in front of the firelight, watching the embers pop and sizzle
Christmas caroling on the back of an old flatbed trailer, with bails of hay, and blankets scattered all around
Decorating Christmas trees with popcorn and sugar cookies, candy canes, and mints
It is great to be a kid! It's great to be an adult too!
Baking Christmas goodies and delivering holiday treats to the neighbors, family, and friends
Christmas Eve service filled with song and worship, and hundreds of tiny candles lighting the halls
Wrapping paper and tape, bows and little kids. Yarn an old cat
Giving to charities, and donating your time
Company Christmas parties, and bonuses!
Watching the snow fall, and the gentle peaceful quiet that it brings
Dinner with loved ones who often fuss and fight, but love with all their might
Kids toys, like Lego building blocks (since 1930). Train sets, pogo sticks, and board games. All time-honored traditional games – surviving through the ages.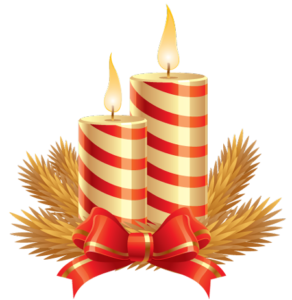 Christmas Traditions & Customs
In America, the Christmas Story is one of the most joyful stories one can tell. Blessings and love, peace, and giving is its message.
The history of Christmas has a long and winding past, through generations, continents, and cultures. For the history buffs, it's a study they enjoy.
We have Christmas cards, poinsettias, mistletoe, and of course the Christmas Tree. Christmas Tree? Where did we get a tree? And why do you use it? Who first discovered its use?

While we may not put candles on our trees any longer, the Christmas tree is one of the most recognized Christmas symbols in the world. The first person to bring a Christmas Tree into a house, in the way we know it today, may have been the 16th-century German preacher Martin Luther. A couple centuries later, because of the danger of fire, in 1895 Ralph Morris, an American telephonist, invented the first electric Christmas lights, similar to the ones we use today.
The White House has had a big tree on the front lawn since the 1920s.
No matter what Christmas tradition you hold dear, this season, there is one tradition we all support. The tradition of helping our fellow man or woman when their burden is too heavy. We can help by lighting the load and giving out of our own personal need.
This holiday won't you consider sharing a special tradition with someone in need? Reach out to a family or neighbor in need, and spread a little joy around if it is within your means. A plate of cookie, a Christmas tree, a gift of hot cocoa, or a card wishing one peace and joy. It doesn't take much to spread the holiday spirit around. It just takes you.