Kyle and Tammy from Asphalt Materials liked Dales business valuation and exit strategies ideas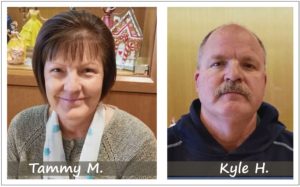 The experience was positive, comfortable, and very informative.  Anyone looking for a business valuation and/or exit strategies will be glad they met with Dale and will have gained a better knowledge of finding and increasing value in their company.  We felt like we came away from this experience armed with a greater understanding of terms and approaches that would be beneficial to our company in the next few years.  The money spent will definitely be recouped because of the background we gained.  We will be better prepared to negotiate more wisely.
Dale Richards was very easy to work with and explained the report to us in a manner that was easily understood.  The report was clearly laid out and each section was explained to us about the "How it was compiled and how it related to other sections".  Dale was extremely prompt and took the time to explain everything to us.