By: Joe Galvin Joe Galvin is the Chief Research Officer for Vistage Worldwide.
Looking for points on Customer Retention to grow your business?  In his article, 5 ways to focus on the customer to grow your business Joe states, "When asked about priorities for customer engagement, CEOs cited customer service as their no. 1 priority."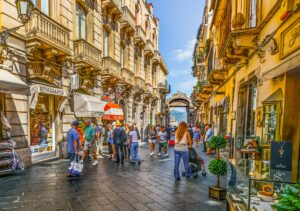 Joe provides links to data from the Q1 CEO Confidence Index report, as well as the CEO Projections for the prior year.  He breaks down the three priorities that  CEOs say they're focusing their strategies around:
1. Expansion
2. Talent
3. Marketing
He complements the study with a 5 point discussion on making the customer the priority.
---
"Top-performing CEOs understand that whether you aspire to enter new markets, win new business or sell more to existing accounts, you need to be relentlessly focused on customers." ~ Joe Gavin
5 Ways to focus on the customer to grow your business