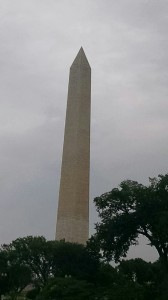 Dale Speaks in Washington, DC. Some comments from the group about what they learned about Business Valuations:
A. Cost of Capital (Present Value Discount Factor) is not the bank loan interest rate
B. The risk of your business determines your Cost of Capital
C. There are more valuation methods than an EBITDA multiplier.
D. Business valuation science is more complicated than just running the present value of net income streams.
Les the Vistage chair and his members was very pleased with what they learned.
Thanks Friends
Dale