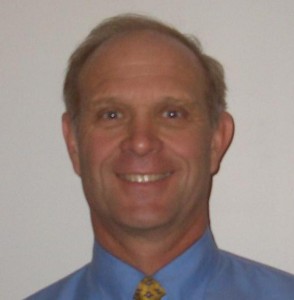 VISTAGE CHAIR BIO:
Dale S. Richards: MBA, ChE, CVA
2722 So. Davis Blvd
Bountiful, UT 84010
Cell: 801-573-6041, Office 801-299-9902
Dale.Richards@vistage.com
www.successbiznow.com
Dale S. Richards specializes in management, marketing, operation optimization & business valuation consulting and is a 20+ year turnaround expert. He has implemented success concepts into results in 150+ companies. Dale is a Certified Valuation Analyst (CVA) with NACVA and is a Vistage International National Speaker and CEO-Board Chair in Utah.
Professional Background:
25 years as management consultant – 150+ business & universities technology company clients
10 years as a Certified licensed business valuator through National Association of Certified Valuation Analysts (NACVA)
Board member of NACVA Education Quality Assurance Board
Successful creator of SBIR/STTR grants, SBA financing, and Private/Venture investor funding
Commercialized 50+ professor ideas to prototype to market introduction and license/start-up
Founder of 30+ technology companies – guided several to successful exits.
Past President and Chairman of Aerospace – One Stop Satellite Solutions, Inc. – 7 years
Chief Operating Officer of Utah Biotechnology, Signal Diagnostics, Inc. 6 years
Chief Marketing Officer, Utah Food Manufacturer, Piccadilly Chips Limited – 4 years
Past Marketing & Product Development Director, Utah Power & Light, Co. – 10 years
Past Chairman of the Board & COO of a local $30 million Utah company. 3 years
Past CFO, Utah Clean, Inc. – 10 years.
Past Corporate Quality Assurance Manager, FMC Corporation – 3 years
Unique productivity enhancement & leadership methods have guided client to added profits.
Turned around 100+ companies as CEO. One client with $50M revenue had losses of $500K/year, was turned around in 18 months to achieve $2M profitability.
Richards has been is a mentor, consultant and presenter to the Wayne Brown Institute Venture Capital Conferences in Utah, Hawaii, Phoenix, Los Angeles, Austin, Chicago, & New York. He has helped mentor over 300 companies that have raised $3 Billion in equity capital.
Education:
Richards has a Bachelor of Science, Chemical Engineering, University of Utah
A Masters Degree in Business Administration, Brigham Young University (BYU)
Certified Valuation Analyst (CVA) with National Association of Certified Business Valuators.
Boards & Organizations:
Served as President & Chairman of the Board of Mountain West Capital Network (20 years).
Is Board member of the Association for Corporate Growth (ACG – 11 years), National Association for Corporate Directors (NACD – 9 years) and National Association of Certified Valuation Analysts (NACVA – 3 years). Past Chairman of the Utah Manufacturers Technology Committee, member: Pioneer Partnership and member: Utah Partnership for Education.
He currently serves on four corporate Board of Directors: Utah & California
About Vistage International
Vistage International, the world's leading chief executive organization, and its affiliates have more than 16,000 members in 16 countries. Vistage members generate nearly $300 billion in annual revenue and have more than 2.1 million employees around the world. Vistage is dedicated to assisting CEOS, Presidents, and Owners to be better leaders, make better decisions and have much better results while enhancing the lives of chief executives. Member companies grow their revenues, on average, three times faster after joining a Vistage Advisory Board Group.
Other
Served in the Military 1971-1977 in the Air Force Air National Guard
Father of 7 children and Grandfather of 11.