Operations & Financial Optimization
Operations & Financial Optimization: Increase your Profits: Financially, Operationally, Strategically: By the Productivity Pyramid, Customer 80/20 Gold Program and more
This section has three success generating topics: (Register to get your Free  Sample Report)
Business Operations Improvement 
Financial Performance 
Turnaround Management 
2 & 3 Day Business Performance Assessment & Strategic Plan Development: Productivity PyramidTM, Customer 80/20 GoldTM, Rifle vs. Shotgun Marketing, Build Brand for Free, Systemize, Performance Dashboard Metrics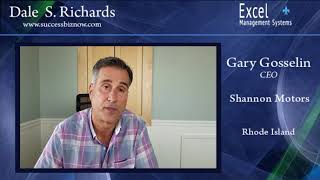 Attendees Praise Dale Richards 3 Day optimization analysis and training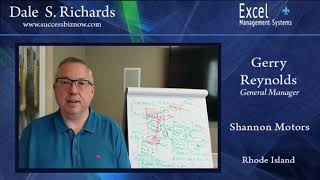 Attendees Praise Dale Richards Valuation Presentation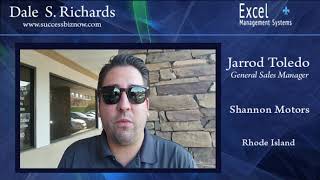 Dale Richards, 3 day Optimization Solutions, Rhode Island, solved LT problem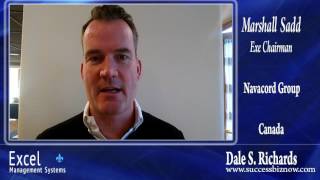 Build your Brand for Free - Why Buy, presented to Canada Insurance Brokers by Dale Richards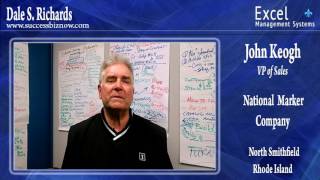 Performance Improvement: John Keogh, RI, was richly rewarded by Dale 3-day retreat guidance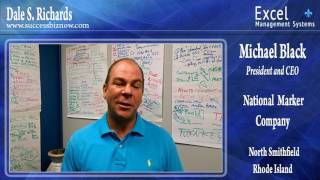 Michael Black, RI, Praised Dales 3 Day Optimization Retreat results: Performance Improvement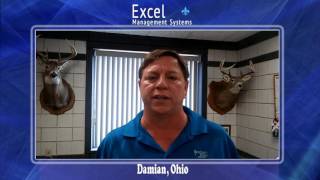 Damian, Ohio, brought Dale in for 3 day optimization retreat with effective action items to improve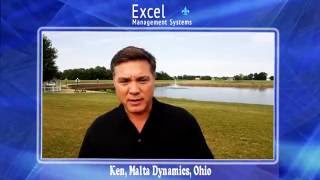 Ken, Ohio, invites all companies to have Dale complete 2-3 day assessment/Growth session
Attendees Praise Dale Richards 3 Day optimization analysis and training

Gary Gosselin , Rhode Island HIGHLY recommends Dale Richards for his 3 day optimization analysis, training and implementation. Dale Richards' lead three days of training of 10 leaders of Shannon Motors, Rhode Island. Dale completed proprietary financial and operational analysis for Shannon that pinpointed areas of improvement. Then he trained the managers to implement the Productivity Pyramid TM, Why to Customers Buy, 80/20 Customer Gold ProgramTM, Rifle vs. Shotgun Marketing and Coaching.

Attendees Praise Dale Richards Valuation Presentation

Gerry, General Manager, Rhode Island HIGHLY recommends Dale Richards for his 3 day optimization analysis, training and implementation. Dale Richards' lead three days of training of 10 leaders of Shannon Motors, Rhode Island. The team was engaged all three days and could not wait to come in each day. Tools were given with metrics were given and the team was trained on how to use them. Dale completed proprietary financial and operational analysis for Shannon that pinpointed areas of improvement. Then he trained the managers to implement the Productivity Pyramid TM, Why to Customers Buy, 80/20 Customer Gold ProgramTM, Rifle vs. Shotgun Marketing and Coaching.

Dale Richards, 3 day Optimization Solutions, Rhode Island, solved LT problem

Dale Richards, 3-day Optimization Solutions, Rhode Island, solved LT problem for Shannon Motors and Jarrod Toledo, the General Sales Manager. He has struggled with recruiting and Dale facilitated with the team created a step by step methodology to solve this recruiting problem. The team over the last two days have learned key business concepts from Dale Richards' presentation on Business Valuation Principles - How to Increase Your Business Value, Financially, Operational and Strategically.

Build your Brand for Free - Why Buy, presented to Canada Insurance Brokers by Dale Richards

Why do Customer Buy - Build your Brand for Free was Marshall's favorite subject from today presentation. Dale Richards presented to Canada's Navacord Insurance Brokers, Other key marketing and revenue topics inclucded: A. Why Customer Buy = Build your Brand for Free, B. Price vs. Value -Never use price alone to sell, C. 80/20 Customer Gold Program TM, D. Rifle vs. Shotgun Marketing TM, E. Answered key culture and business success questions. These 40+ brokers learned key business concepts from Dale Richards' presentation on Business Performance Enhancement Principles.

Performance Improvement: John Keogh, RI, was richly rewarded by Dale 3-day retreat guidance

Performance Improvement: John K, VP National Marker, Rhode Island, was richly rewarded by Dale 3 day retreat guidance. Besides Business Valuation Principles - How to Increase Your Business Value, Financially, Operational and Strategically, we developed a specific market growth plan that can double their business. The Productivity Pyramid, Customer 80/20 Gold Program, Systems, Brand building and specific growth plan were discussed.

Michael Black, RI, Praised Dales 3 Day Optimization Retreat results: Performance Improvement

3-Day Performance Improvement Retreat: Michael Black President and CEO of the National Marker Company of North Smithfield Rhode Island, said Dale's facilitation and instruction exceeded his expectations. Actions that will make a potential 2 times increase in revenue were designed and systems prepared.

Damian, Ohio, brought Dale in for 3 day optimization retreat with effective action items to improve

Damian, Ohio, brought Dale in for 3 day 4 company performance assessment and optimization analysis retreat with effective action items to improve operations by 2X-4X. Damian is CEO of 4 main companies and found significant value in the seminar and issue processing to solutions for his team.

Ken, Ohio, invites all companies to have Dale complete 2-3 day assessment/Growth session

Ken, Malta Dynamics, Ohio, invites all companies to have Dale come to their companies to complete a 2 or 3-day performance assessment with how to Increase Company Profits and Value 2X-5X
All sample downloads require Adobe Acrobat Reader or a similar program that can display a PDF document.
Business Operations Improvement: Operation areas are pinpointed with a 53 element questionnaire and analysis that will guide you to improved performance, success and profits.  Nine areas are covered in the analysis:

Strategy and Goals
Employee Recruitment
"Productivity Pyramid" – Increase Employee Productivity 2X-4X proven 50+ Times
Employee Compensation and Incentives
Systems to Reduce Risk & Increase Effectiveness
Customer Service: "80/20 Customer "Gold Program"" – Increase Revenue 2X-5X
Competition Analysis
Product Pricing Optimization for Increased Profits
Marketing vs. Selling Concepts
Financial Operational Performance
Financial Performance Analysis is detailed in four areas:

Growth and productivity
Cash flow
Profitability
Asset Management

Turnaround Management: The process for business optimization is in five steps:

Employee Interviews
Financial Quantitative Analysis (5 year financial data)
Operational Analysis
Summary Reports that itemize and prioritize specific performance improvement action steps
Personalized Implementation Plan
These three optimization processes have been successfully used in over 150 companies to create financial and operation improvements of 2X-5X and increased profits by 2X-4X while providing the owners and officers with increased free time for a balanced life.
Hear what our clients have to say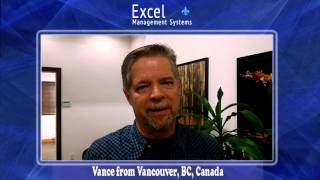 Vance from Vancouver, BC, Canada will increase his business value because of Dale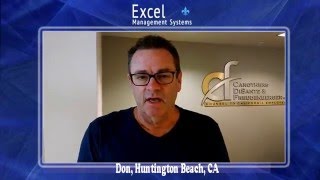 Don, CA will implement the Productivity Pyramid immediately to help is culture and productivity
Vance from Vancouver, BC, Canada will increase his business value because of Dale

Vance from Vancouver, BC, Canada will increase his business value because of Dale Richards' presentation on Business Valuation Principles - How to Increase Your Business Value, Financially, Operational and Strategically. He wants to see about and prepare for a high-value exit.

Don, CA will implement the Productivity Pyramid immediately to help is culture and productivity

Don, Huntington Beach, CA is going to implement the Productivity Pyramid immediately to help is culture and productivity of his key management people. Thanks Dale